The performance of the pre-press process is crucial for the subsequent quality of the printing result. Repro and proofing are central components of pre-press. The consistent application of color management is an important prerequisite. The optimum adaptation of the print data to your reference template is the aim of this process step.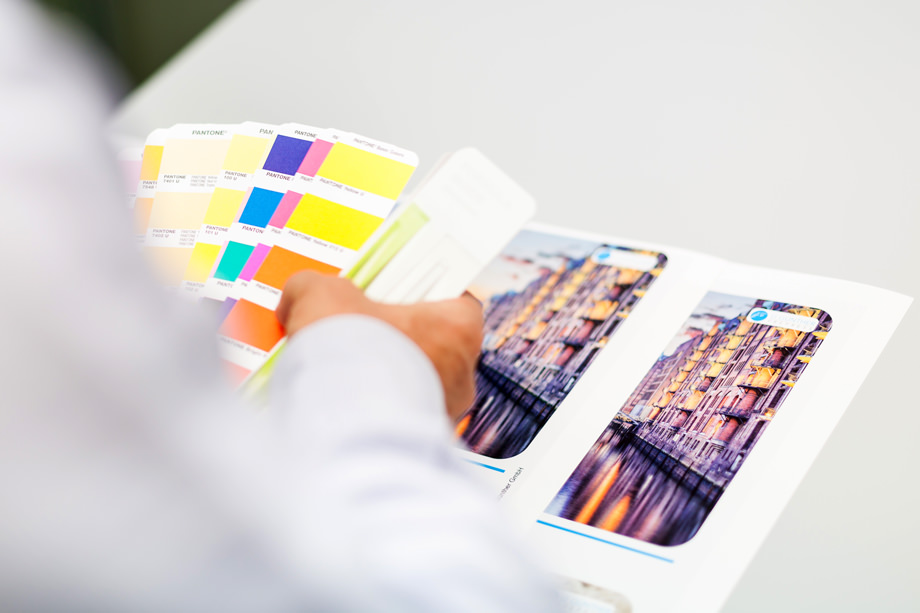 Data handling
Prior to repro-side processing, the incoming data and artwork are checked for the feasibility of the reproduction and printing. The so-called data handling is important, because high-quality prints require perfect data. We can process all common file formats.
Reproduction
Our qualified team of specialists is at your disposal for your product. The many years of experience of our employees in the areas of packaging and letterpress printing are decisive for an ideal printing result.
We purposefully apply all the important principles of color reproduction:
Multicolored structure
Chromaticity with under color removal (UCR)
Uncolored structure (GCR)
Uncolored structure with color addition (UCA)
Duplex composition for vivid grayscale images
Multicolor separation in CMYKOGB
In addition, imaging with HD flexographic printing and customized special screens or object-oriented screening lead to ideal printing results. We apply separations into special colors where necessary.