Your projects are in safe hands with us
We function as an interface between brands, their agencies and the printers, assuming responsibility for unambiguous communication and interpretation, as well as safeguarding and observing the wishes and concerns of all parties.
Whether on site or in-house, each project has a main contact person who is responsible for coordinating all work and who is always informed about the current order status. From the request to the print, the high quality of the data is therefore guaranteed while costs and time are saved. The account manager defines the desired goals (such as print specifications and schedules) and monitors compliance throughout the process.
Printing quality consulting and print acceptance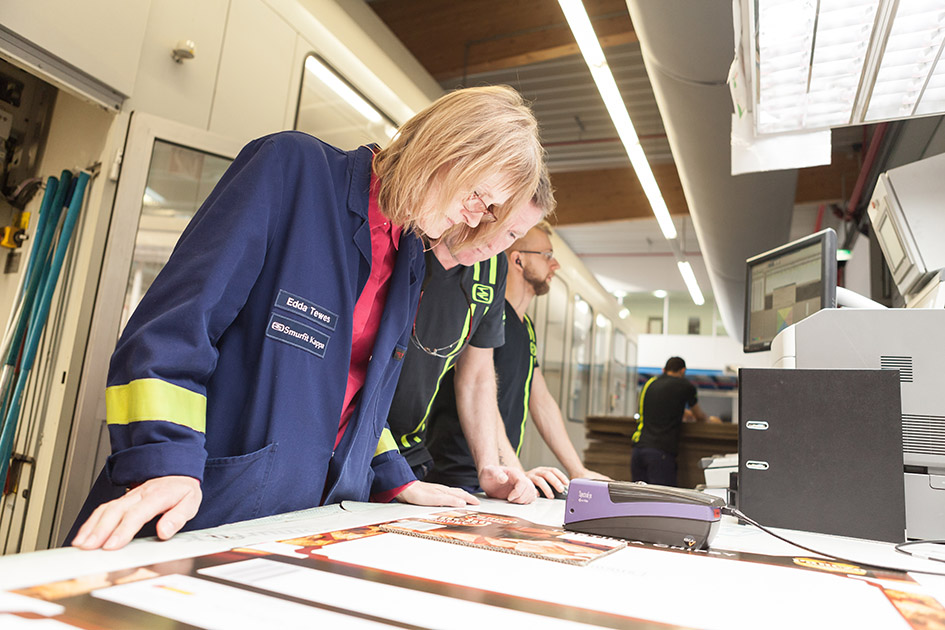 We accompany the entire process in the creation of your packaging. We continuously perform printing analyses. This means that we check the quality of the prints and make optimizations if necessary. For this purpose, we permanently evaluate the respective print samples. If the print does not match the proofs or is other processes are not the best they could be, we intervene directly and check all components, ensuring that the prints are free of errors.
When your packaging is printed, we will be at the printer's site at your request to guarantee that the desired result is achieved.
Our experienced professionals are deployed around the world to accompany the printing process and take care of the print acceptance procedure.
mediaPort – Your control tool for perfect timing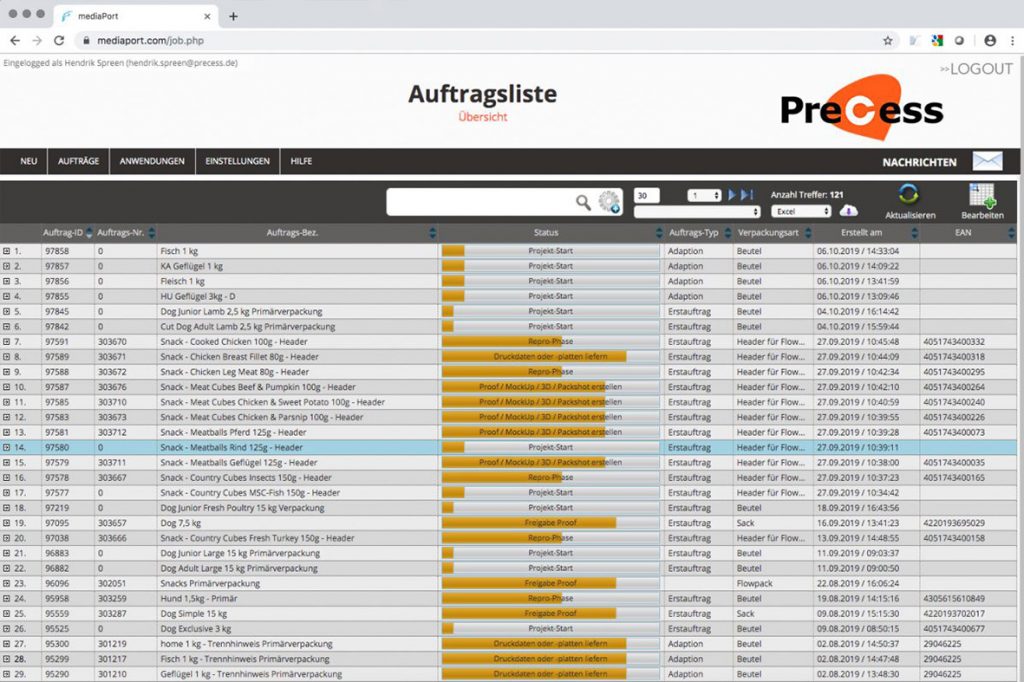 An overview of all projects, workflows and approval processes and a permanent archive of completed projects with the complete history. From design to print, our customers and we can view the processing status of the order – in any browser and always up-to-date.
Some of our customers are already using our self-developed mediaPort for this purpose, resulting in significant time and cost savings.
The configuration can be customized and programmed by us, even multilingually, so that all parties involved can communicate without problems.